Sian Ka'an (coming soon)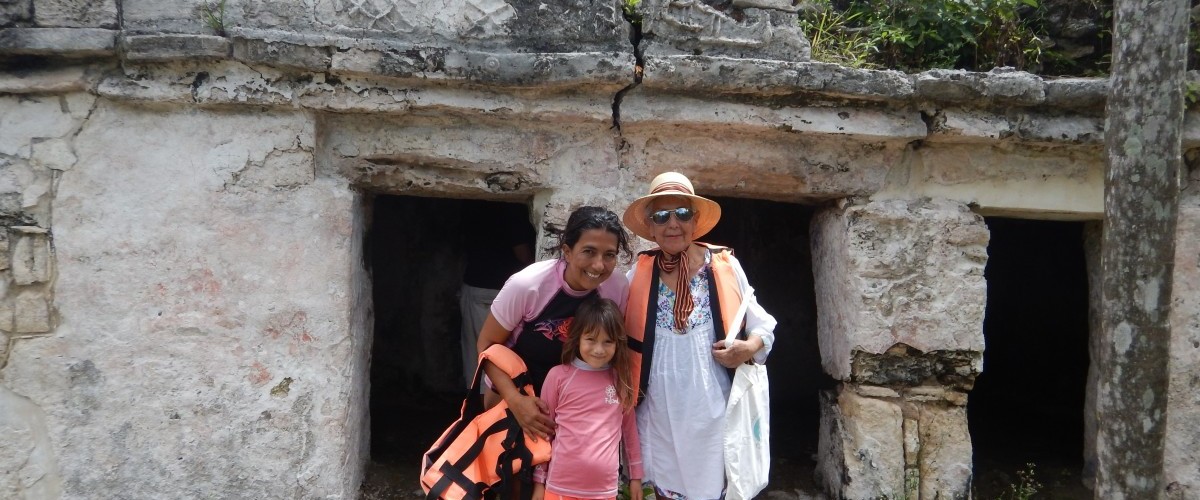 Although you can access Sian Ka'an Biosphere reserve from both Punta Allen and Muyil, each of these two access points provides for two completely different experiences and contains two very different ecosystems.
Punta Allen:
If you want to see ocean lagoons, beaches, dolphins, turtles, fish, etc., then the Punta Allen route to the Sian Ka'an Biosphere Reserve may be for you. It seems like an awesome trip, but the downside is that it can take a considerable amount of logistics or cost to pursue. If using public transport you'll need to allow for multiple days and it's unadvised to drive there under current road conditions. Alternatively there are some great small group tours that will take you all over the Punta Allen side of Sian Ka'an in a single day, but travelers on a budget may find them to be a little pricey.
Muyil:
If you you want to see the inland jungle, Mayan ruins, wetlands, fresh water lagoon, mangrove forests, Mayan-carved canals, and float down said canals – head to Muyil. Logistically it's easier to get to on your own and way more cost-effective. Visiting Sian Ka'an from Muyil is a very doable DIY trip that can be accomplished in a half day. This Muyil trip is exactly what we did, which this article goes into great detail about how to get to Sian Ka'an via Muyil on your own.