Snorkeling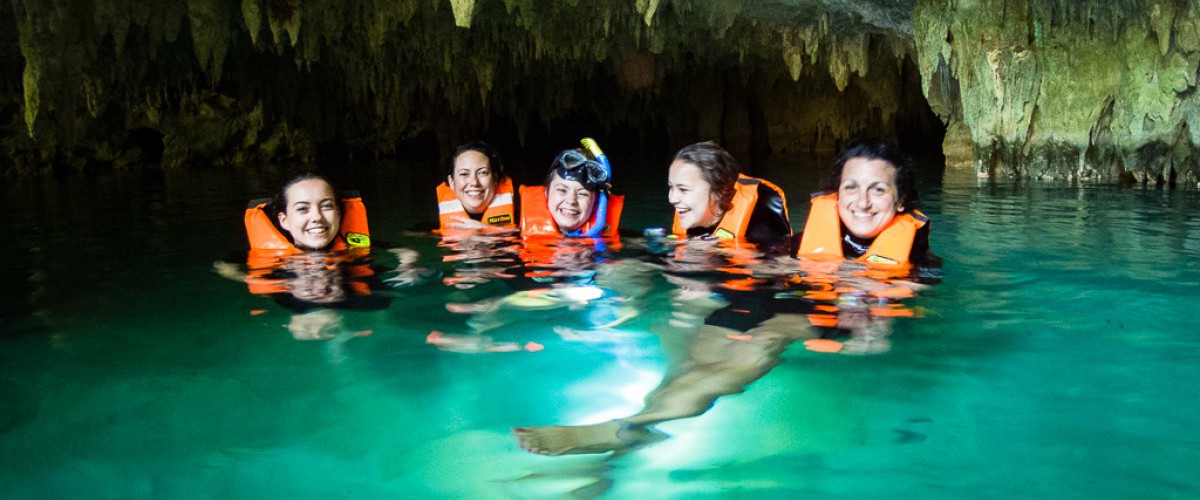 We don't just do diving, we can arrange snorkel tours as well.
Snorkeling in Dos Ojos
If you are looking for snorkeling tours don't miss Dos Ojos. Dos Ojos is the third largest underwater cave system in the world. We visit 3 different cenotes snorkeling from one cenote to the other between stalactites and stalagmites.
Whale shark
During the summer (June - September) we also offer snorkeling tours from Cancun to see the biggest fish in the world, the whale shark. minimum 4 people 195 USD/pers