Cenote Carwash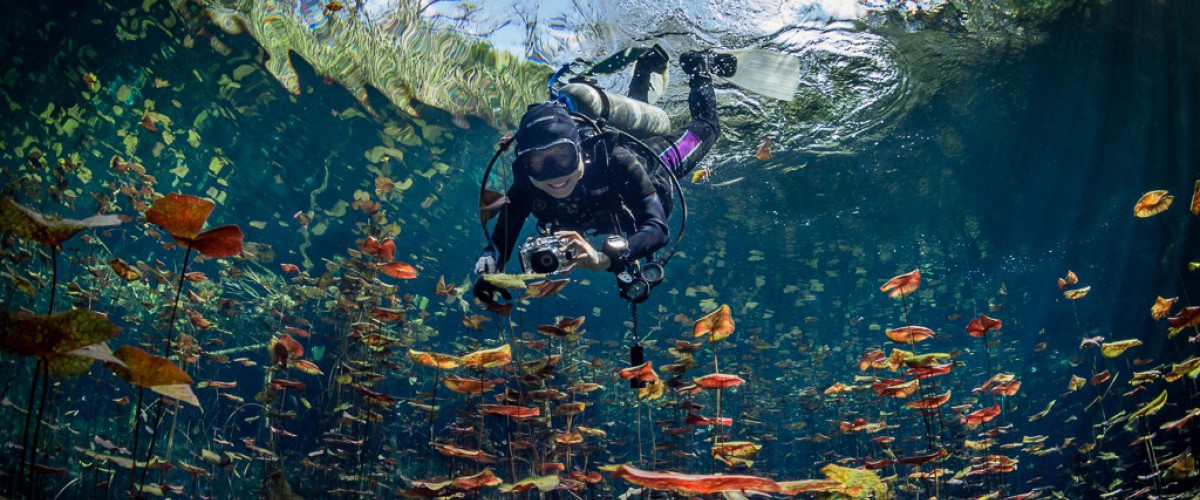 The upstream section with its large chestnut coloured columns is the most popular route and the one you will most certainly take. You will enter the water through the roots and fallen trees which like any good fairy tale take you into a strange and different world. Looking back towards the entrance, it seems like we are underneath the clouds thanks to a small algae that lives near the surface.
The light falling through the roots create an amazing light show and the large room behind there roots is beautifully decorated.
This particular Cenote has not a permanent guideline, since it is widely used for cavern and cave diving training drills. Your guide will place and remove a guideline during the dive.
Características
Profundidad 16 metros (20 pies)
Entrada al cenote $250 pesos
Nivel / Certificacion requerido: Open Water Diver