Cenote Dreamgate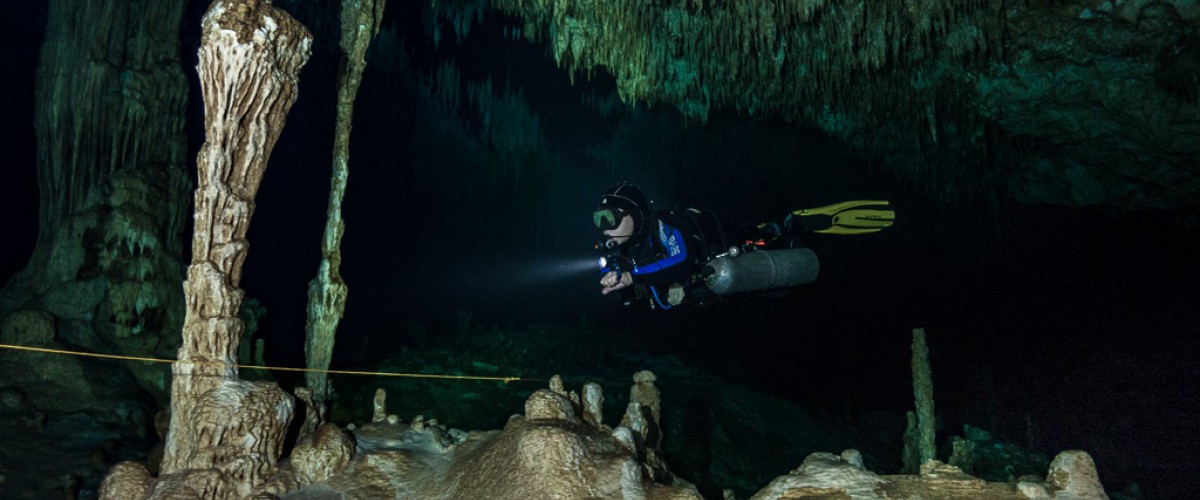 you can find fossils all over the place. The dive start from a platform in a stunningly decorated cavern after 20 min we reach a air dome with roots coming in and in summer at midday 2 light rays are passing trough holes in the celling.
Dream Gate will more than compensate for any inconvenience!
You don't find many divers there, often you will be the only group. In some places you have to dive close to the bottom which is covered by black silt, very good buoyancy is needed and you should be comfortable with the dark.

Characteristics:
Maximum depth 6 meters / 18 feet.
Entrance fee 300 Pesos
Level / Certification required: Open Water Diver with expirience
Very few entries of light