Casa Cenote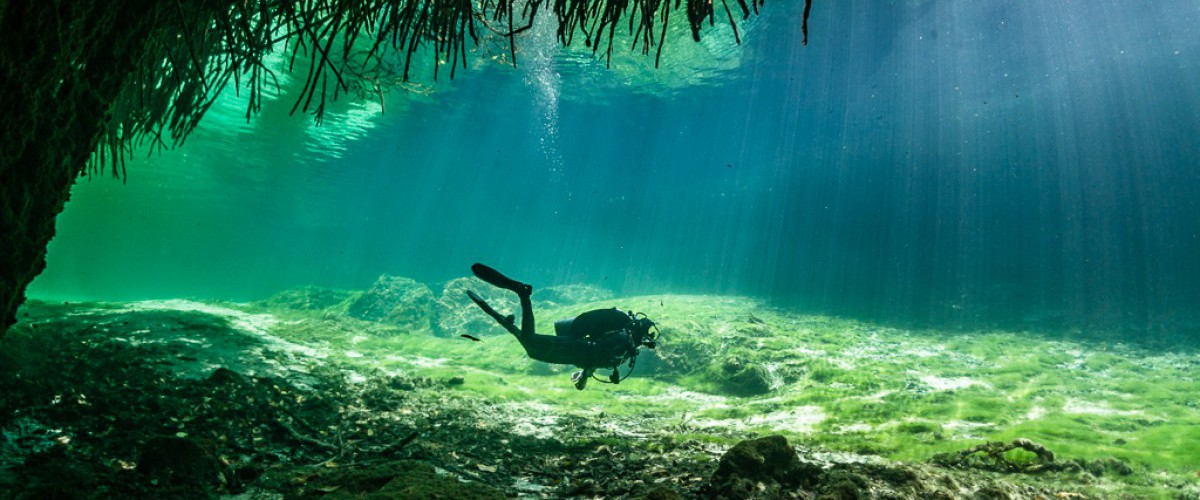 The Manati is Tulum's habitants favorite cenote, is a site where you can snorkel, kayaking, try diving for the first time or dive the caverns among mangrove roots. This cenote is the exit to the ocean of the second underwater cave system in the world:Sac Aktun. The crystal clear freshwater flows between the mangroves and the ocean water.
In this cenote you can see a lot of life, both freshwater and saltwater, and is always different. Generally you can see blue crabs (jaibas ), tarpoons and young barracudas, snappers, snooks and small flounders. But it can give you surprises and sometimes through the tunnel that connects with the sea turtles or small rays get inside, it is also possible to see how the birds enter into the water to fish.
That combination of fresh and salt water allows us to appreciate the halocline during our dive. Not recommended on rainy days as visibility can be affected.
Characteristics:
Depth 6 meters (20 feet)
Entrance to cenote $ 150 pesos
Level / Certification required: Open Water Diver
Halocline