Cenote El Pit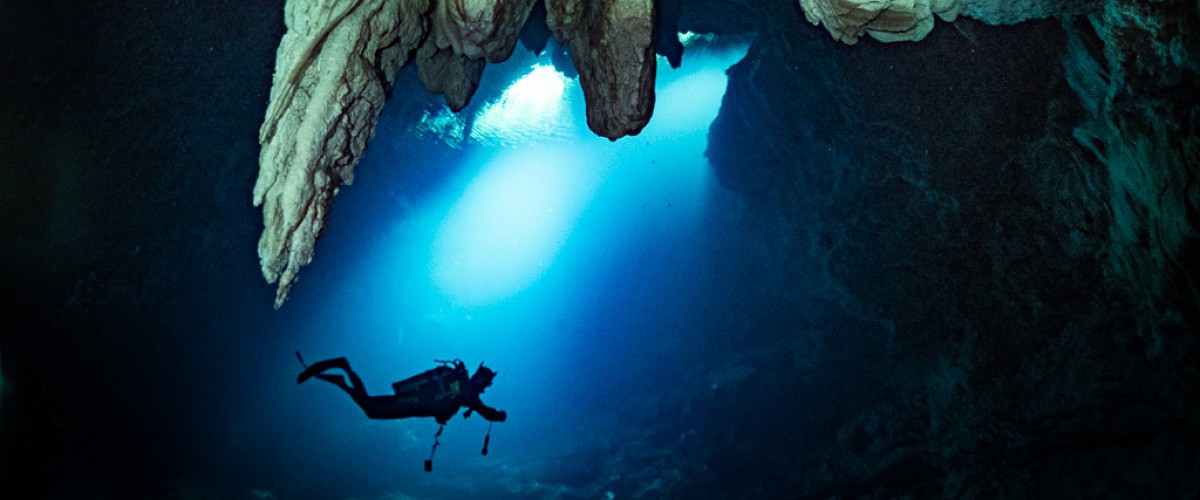 Dos Ojos "Deepest Cenote" or The Pit.
It is very difficult to say witch is the most beautiful cenote but the Pit is a magic place. Imagine: the sun rays penetrate until 90 feet/30 meters crashing with a thin white cloud. Below ancient human and animal bones are resting since the last ice age (between 8 and 12 thousand years ago).
You are going to enjoy one of the best dives in your life. We make a multilevel dive and our deepest point is 120 feet/40 meters to see the first group of bones.

Characteristics:
Maximum depth 40 meters / 120 feet.
Entrance fee 500 Pesos
Level / Certification required: Advanced Open Water Diver
Halocline, cloud of hydrogen sulfide