Coba Mayan ruins (coming soon)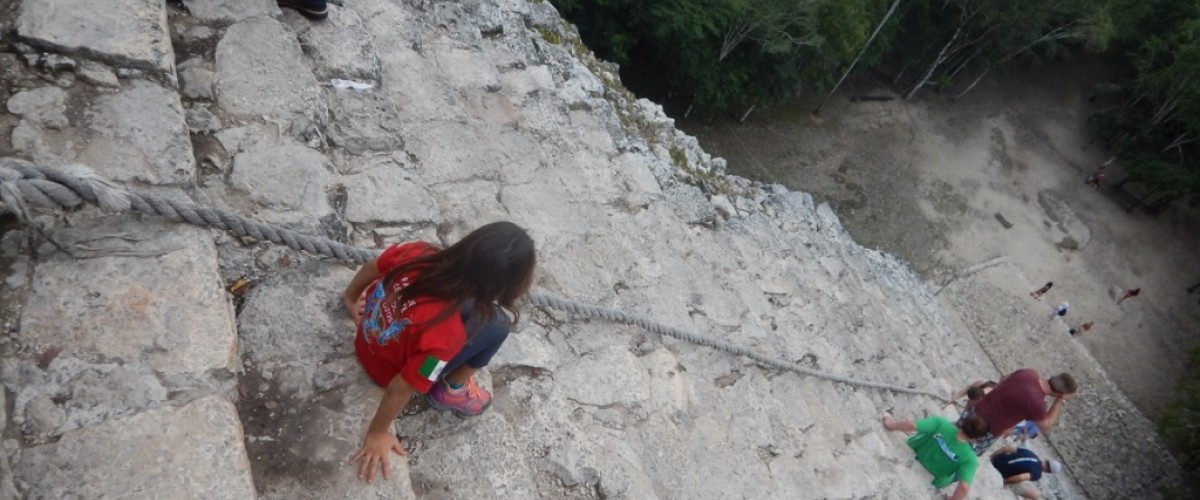 Coba Mayan ruins are an amazing experience within reach of Tulum for a day trip (approx. 50 min. each way). What makes Cobaruins so interesting is the fact that it is in the jungle and the ruins are spread out with connecting trails. You can see how over time the trees and vines took over the city and it was not until the 1920's when archeologist from the outside world started to uncover this ancient city. Tourism did not start until the late 1970's and it was not until the 1990's the site began to gain more rapidly on the tourist radar.
Today the area is magical with is peaceful lakes with crocodiles, bird singing, nature and ruins that evoke a spirit of going on an adventure like Indiana Jones. The small village that now is outside the archeological site is a Mayan community. You can see the influences of the past with traditional Mayan houses and thatched roofs. It is still today a less visited site then Tulum or Chichen Itza so chances are you are going to have less people and more ruins to see.