Punta Laguna (coming soon)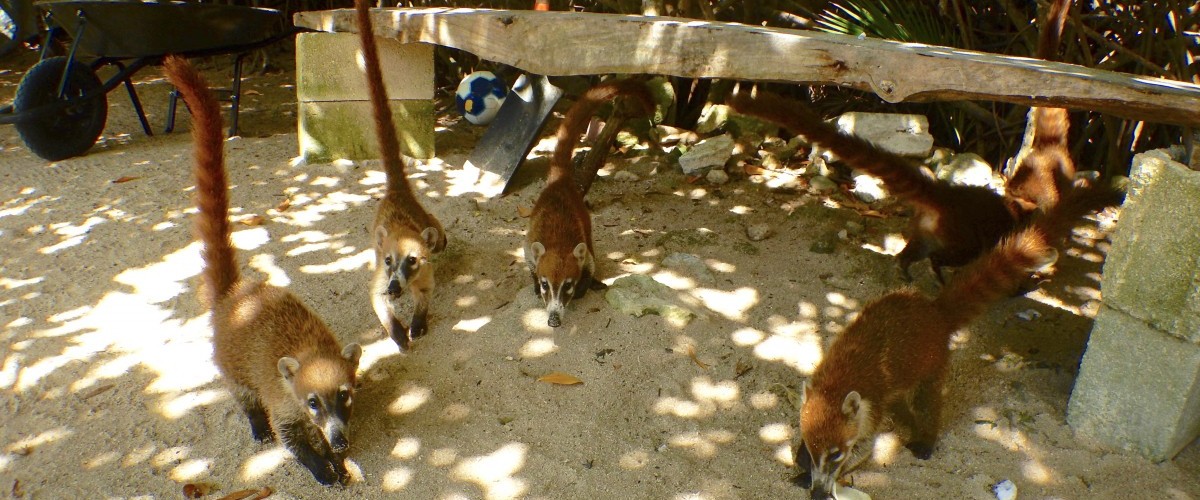 Punta Laguna is located in the Northeastern Yucatan Peninsula, 18 km North from Coba Archeological Site. It is the perfect place to pass a nice afternoon after climbing the Mayan Temple Nohoch Muul. It is very easy to get to Punta Laguna, only 40 minutes away from Tulum, and 20 minutes from Coba.

Fauna:
The Spider Monkey (Ateles geoffroyi) is the most representative and charismatic mammal of the Area. It is estimated that there are approximately between 400 and 800 individuals in the Reserve.
There is a smaller quantity of Howler Monkeys (Aloutta Pigra), and both species can be observed during the walk around the Lagoon.
Other typical species species in the Reserve are the Puma (Puma concolor), the White-tailed Deer(Odocoileus Virginianus), the Coati (Nasua Narica), the Ocellated Turkey (Meleagris Ocellata), among others..
Different activities:
JUNGLE HIKING
CANOES IN THE LAGOON
ZIP-LINING
WATER HOLE RAPPELING
OVER NIGHT STAY
The Reserve is recommended to Nature Lovers who want to enjoy the Local Ecosystems and the Maya Culture in complete Respect and Harmony.